Angel is an 14-time, award-winning recording artist and songwriter with over 35 music industry nominations. Angel Sessions has continued with the success of her multiple albums and single releases that has hit the music charts peaking at #1. She has won the hearts of fans from around the world through her music, releasing singles that have over a million streams on SoundCloud and Spotify. Angel is also a Grammy voting member, and NAACP member.
In 2022 Angel released another R&B song entitled, "Wait For Me." The song peaked at #1 on Amazon's Soul Top 100 Chart. Currently, it has over 2 million streams on SoundCloud. Angel plans to release two more singles in early 2023. However, it's back to her gospel roots with showing Angel's strong diversity and versatility between the two genres.
Angel Sessions' many years in the music industry has given her the experience to know exacty what she wants and she has delivered chart-topping singles and albums with each release. She also wears to hats as she is very hands on with our Atlas Elite Entertainment including the Atlas Elite Entertainment Magazine.
Visit our magazine to hear the entire exclusive interview with Angel talking about a wide variety of interesting topics. Visit Angel's website to learn more about this dynamic artist.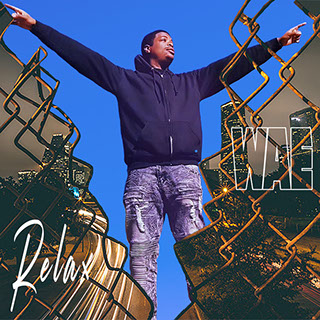 WAE (pronounced, way) is a raw, talented hip-hop recording artist who is the newest artist to signed with Atlas Elite Entertainment and managed by Angel Sessions. He is the new Crown Prince of AEE. Born and raised in Chicago, this multi-talented artist has big plans of becoming successful in the music industry. WAE is also an accomplished audio engineer who mixes his songs. He is currently working on his EP to be released in early 2022. AEE continues to work on branding WAE to make his mark on the hip-hop community. AEE is providing him with the foundation he needs to live his dream.
Watch out for this charismatic, raw talent who is now a part of the AEE family.